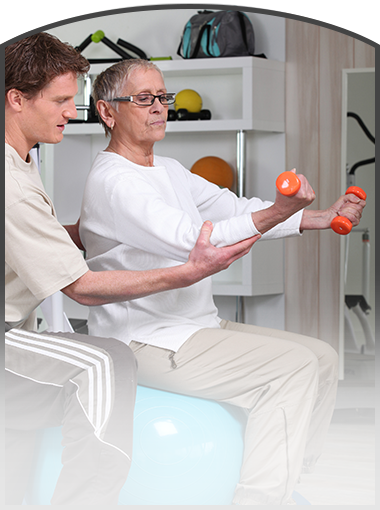 What is rehabilitation therapy?
Rehabilitation describes specialized healthcare dedicated to improving, maintaining or restoring physical strength, cognition and mobility with maximized results. Typically, rehabilitation helps people gain greater independence after illness, injury or surgery.


Enhanced healing and function with rehabilitation therapy
Rehabilitation plays a critical role in healing, repair and recovery in a wide range of injuries, illnesses and conditions.

Rehabilitation therapy pairs a team of expert doctors, nurses, therapists and other healthcare professionals with advanced technology. Each plan is custom-designed for the patient's diverse individual needs.